A successful experiment nears completion
Luther Seminary's accelerated Master of Divinity program has prepared students to be agile leaders in Christian communities, building upon their gifts, talents, and ministry experience while offering the theological depth they need to live out their calling.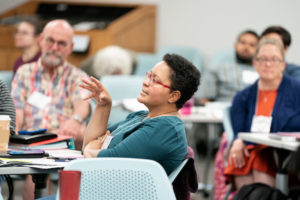 This fully funded program, known as "MDivX," has been a holy experiment to help the church reimagine theological education in a time of tremendous change. Our objective has been to train spiritually strong, theologically faithful, and entrepreneurially innovative students to rethink how we cultivate Christian community in a secular age.
MDivX graduates work or study at the intersection of the church and society. They are living out their call to public, pastoral ministry and are equipped to be full-time church workers.
Watch the video "MDivX" with Audio Description
Pilot program concluding with third cohort
MDivX was planned as a three-cohort pilot program. With the Spring 2021 graduation of the first MDivX cohort and the beginning of the third cohort, Luther Seminary has proven the success of this holy experiment to help the church reimagine theological education.
Luther Seminary is no longer recruiting students for the MDivX pilot.
Proven academic excellence
Matching the academic rigor that Luther Seminary is known for, students who enrolled in MDivX earned their degrees in 24 months by participating in year-round classes and completing concurrent part-time congregational internships. The curriculum included signature courses focusing on the Bible, systematic theology, and leadership for mission. Students have been supported by faculty who are leading scholars in their disciplines. This integrated approach has offered high-impact learning experiences through real-world application.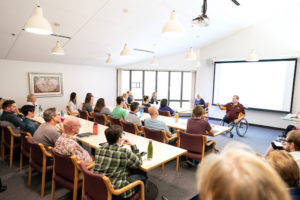 Unparalleled affordability
In July 2018, we announced the largest single gift in Luther Seminary's history—$21.4 million—to fully fund a five-year pilot of an accelerated Master of Divinity program. Due to the generous support of long-time Lutheran higher education champions Dean and Rosemarie Buntrock, students received full-tuition scholarships and stipends for living expenses, books, computer software, and immersive travel experiences. They also received stipends as part of their internship experiences in accordance with ELCA standards.
MDivX students have graduated without taking on additional personal debt, freeing them to accept a call to ministry without taking on an undue financial burden.
MDivX Contact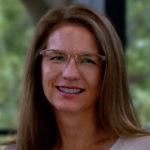 Jody Nyenhuis
Associate Director, MDivX Pilot Project
MDivX@luthersem.edu
651-641-3429