Why Jesus?
Wednesdays at noon during Spring Semester 2019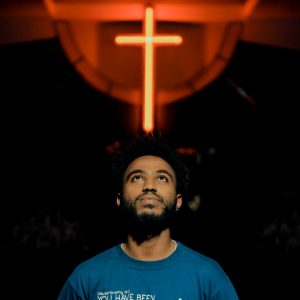 Why Jesus? is a semester-long spiritual experiment at Luther Seminary where members of the community gather each week to hear the faith stories of others–and experiment sharing their own.
Created through a collaboration with faculty, students, and staff, Why Jesus? takes place over lunch every Wednesday. The story sharing takes about twenty minutes, where speakers answer two simple questions:
Why am I a Christian?
What difference does Jesus make in my life?
Afterward, conversations continue at the tables, where community members share what caught their imaginations in the story they heard–and where Jesus has been at work in their own lives.
For community members who aren't on campus, the stories have been shared in an online group where they can engage the conversation.
Upon conclusion of the series, several of the stories will be posted here in both video and podcast form.
---
Aus Memorial Lectureship
Established in 1978, the Aus Memorial Lectures focus on evangelism. In memory of George Aus, a prominent evangelist and professor of systematic theology at Luther Seminary from 1939 to 1973. Watch past lectures on the Lecture Archives under the Aus Memorial Lecture tab.