The Andrew S. Burgess Lectures in Global Mission
Documentary screening and Q&A: "Kwame Bediako: His Life and Legacy"
Sponsored by the Burgess Lecture fund
September 10, 2018, 7-8:30 p.m.
Olson Campus Center, Chapel of the Incarnation
Join us as renowned documentary filmmaker James Ault presents a personal portrait of one of the great thinkers of the church in Africa, the late Kwame Bediako. In the film, "Kwame Bediako: His Life and Legacy," scholars reflect on the Ghanaian Christian theologian's pioneering work and explore the ongoing efforts of the Akrofi-Christaller Institute and its pastors. Watch Bediako actively teaching, preaching, mentoring, and sharing the story of his dramatic conversion in this documentary praised by global church scholars Philip Jenkins and Bernhard Dinkelaker. Described as "rich and captivating," this film includes English subtitles for lines spoken in Ghanaian languages.
Attendees are invited to engage in a Q&A discussion with the filmmaker following the screening.
About the documentarian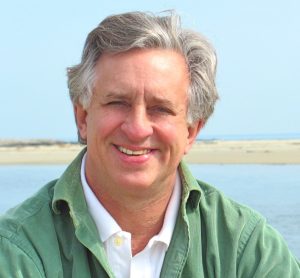 James Ault is an award-winning documentary filmmaker and author educated at Harvard and Brandeis universities. His work has focused on issues of culture and faith, and his first film, "Born Again," is an intimate portrait of a fundamentalist Baptist church in the United States. The film grew out of field research Ault conducted among grassroots "new right" groups in the 1980s. It was broadcast as a national primetime special on PBS and won a Blue Ribbon at the American Film Festival. The Christian Science Monitor named his book on that project, "Spirit and Flesh," among the five best nonfiction books of the year. The Washington Post called it, "The best single-volume explanation of why American fundamentalist Christianity thrives among certain people … and why it will not die out."
Ault's recently released "African Christianity Rising" documentary film series explores the sources and directions of Christianity's explosive growth in Africa and was praised by Terence Ranger of Oxford as "the most penetrating and informative material I have ever seen on African Christianity, bringing out its vitality and variety without ever sensationalizing or exoticizing." Today Ault is pursuing documentary film projects on Esperanza, a Latino Christian enterprise in North Philadelphia, and on Machanic Manyeruke, Zimbabwe's gospel music legend. Ault also is writing a book on his African Christianity work.
About the lecture series
The Andrew S. Burgess Lecture in Global Mission began in 1991 in an ongoing effort to introduce leading scholars in global mission to the Luther Seminary community. The lecture is made possible by a fund established to honor the life and work of Andrew S. Burgess, former missionary, missionary executive, and professor of missions at Luther Seminary.