The Robert William Ruotsalainen Rutlen and Elizabeth Jane Runn Rutlen Lecture on Faith and Creation
The 2017 Rutlen lecturer was Ellen F. Davis, Amos Ragan Kearns Professor of Bible and Practical Theology at Duke Divinity School. She spoke at Luther Seminary Apr. 25-26, 2017. 
About the speakers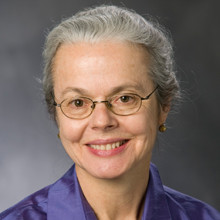 Ellen F. Davis is interim dean and Amos Ragan Kearns Professor of Bible and Practical Theology at Duke Divinity School.
The author of ten books and many articles, her research interests focus on how biblical interpretation bears on the life of faith communities and their response to urgent public issues, particularly the environmental crisis and interfaith relations. Her recent book, Biblical Prophecy: Perspectives for Christian Theology, Discipleship and Ministry (Westminster John Knox, 2014), explores the prophetic role and word across both Testaments of the Christian Bible. Scripture, Culture, and Agriculture: An Agrarian Reading of the Bible(Cambridge University Press, 2009), integrates biblical studies with a critique of industrial agriculture and food production. Preaching the Luminous Word, a collection of her sermons and essays, will be published in 2016.
A lay Episcopalian, she is active as a theological consultant within the Anglican Communion and since 2004 has worked with the Episcopal Church of Sudan and South Sudan to develop theological education, community health, and sustainable agriculture.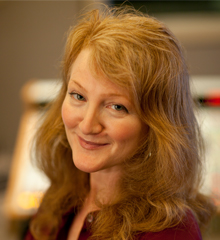 Krista Tippett is a Peabody Award-winning broadcaster and New York Times bestselling author. She created and hosts the public radio program and podcast On Being and curates the Civil Conversations Project., an emergent approach to the differences of our age. She received the 2013 National Humanities Medal at the White House for "thoughtfully delving into the mysteries of human existence. On the air and in print, Ms. Tippett avoids easy answers, embracing complexity and inviting people of every background to join her conversation about faith, ethics and moral wisdom." Krista was a journalist and diplomat in Cold War Berlin and holds a Masters of Divinity from Yale University. Her books are "Becoming Wise: An Inquiry into the Mystery and Art of Living," "Einstein's God — Conversations about Science and the Human Spirit," and "Speaking of Faith — Why Religion Matters, and How to Talk about It." In 2013, Krista took On Being and The Civil Conversations Project into independent nonprofit production.
---
Past Lectures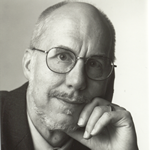 The 2015 Rutlen lecturer was Larry Rasmussen, Reinhold Niebuhr Professor Emeritus of Social Ethics at Union Seminary in New York City. He spoke at three events on Luther Seminary campus April 21-22, 2015. You can watch the videos below.
April 21-22, 2015
Conversation with Larry Rasmussen: "Integrating Green in Congregations"
Lecture by Larry Rasmussen: "Creation, Sin and Sacrament in the Anthropocene"
Chapel: Sermon by Larry Rasmussen