The library will close until further notice. For a list and explanations of services offered please visit our Resource Guide.
The Luther Seminary Library is located in Gullixson Hall and offers access to over 230,000 print volumes, thousands of digital resources and a growing e-book collection to help you with your research.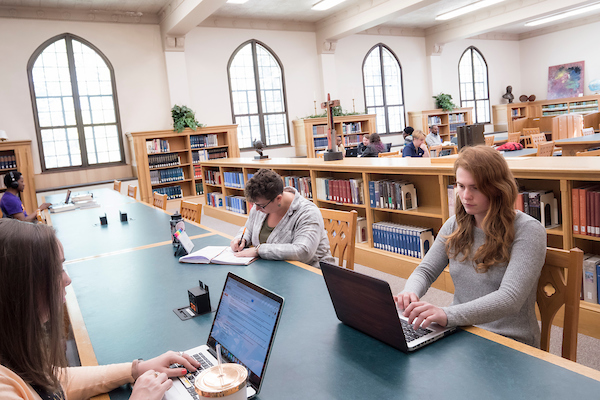 Hours
Donating Books
Luther Seminary is no longer accepting book donations, asking pastors, professors, and others with theological books they'd like to share to work directly with Theological Book Network (TBN) or Archives Books instead.
Please note that any books randomly dropped off at the seminary will be disposed of/recycled.