Education
D.Phil. (University of Oxford)
M.Div. (Drew University)
Biography
Alan Padgett has been on the faculty at Luther Seminary since 2001. Following a call to the ministry, he graduated from Drew University (M. Div., 1981).  After serving full time in pastoral ministry he studied at the University of Oxford (D.Phil, 1990).  A United Methodist minister, he coordinates Methodist studies at the seminary as well as teaching classes in systematic theology and ethics. Padgett works at the intersection of theology, biblical studies, philosophy and the sciences.  His most recent books include the Blackwell Companion to Science & Christianity (co-edited with Jim Stump, 2012); Faith and Reason: Three Views (ed. Steve Wilkens, 2013); and Introduction to Philosophy: Christianity and the Big Questions (with Steve Wilkens, 2018).  He is currently working on a four-views book in ecotheology, co-edited with Kiara Jorgensen.
Featured Work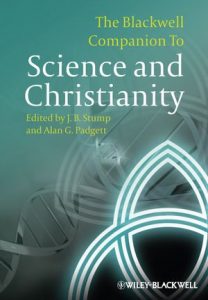 The Blackwell Companion to Science and Christianity
Wiley-Blackwell (May, 2012)
A cutting-edge survey of contemporary thought at the intersection of science and Christianity. Provides a cutting-edge survey of the central ideas at play at the intersection of science and Christianity through 54 original articles by world-leading scholars and rising stars in the discipline Focuses on Christianity's interaction with Science to offer a fine-grained analysis of issues such as multiverse theories in cosmology, convergence in evolution, Intelligent Design, natural theology, human consciousness, artificial intelligence, free will, miracles, and the Trinity, amongst many others Addresses major historical developments in the relationship between science and Christianity, including Christian patristics, the scientific revolution, the reception of Darwin, and twentieth century fundamentalism Divided into 9 Parts: Historical Episodes; Methodology; Natural Theology; Cosmology & Physics; Evolution; The Human Sciences; Christian Bioethics; Metaphysical Implications; The Mind; Theology; and Significant Figures of the 20th Century Includes diverse perspectives and broadens the conversation from the Anglocentric tradition.