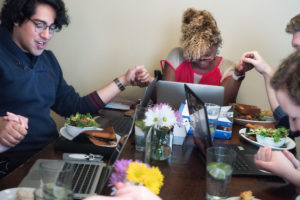 Luther Seminary provides students with a variety of housing options located on or near campus.
Contact us at housing@luthersem.edu if you have any questions while you are in the process of deciding where to live.
If you're looking for temporary lodging, such as for a campus visit or conference, please see our visitor information page.