100% full tuition scholarship for admitted Master's students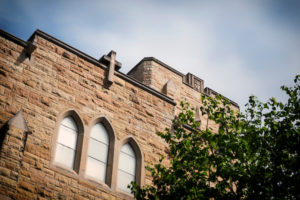 At Luther Seminary, we know that financial worries can complicate following God's call in your life. That's why we're committed to providing financial support for our students as they pursue their paths to ministry. Through the generosity of our donors, we're able to offer all qualified M.A. and M.Div. students a Jubilee Scholarship covering 100% of tuition at the time of admission. This ensures that our graduates are able to live out their vocations unburdened by excessive student loan debt.
Limited scholarship funding through Jubilee also available to qualified Graduate Certificate students.
In addition, we offer specialized scholarships that include full tuition and a living stipend for some of our stand-out applicants. Learn more about our specialized scholarships.
Financing is a partnership
Luther Seminary: Through our endowment, the generous gifts of our supporters and faithful stewardship of our resources, it is our goal to make your education affordable. Apply before the advertised deadlines to take advantage.
Student: You are an important partner in making sure that all your financial obligations are met. Start making a plan for managing your resources in a manner that allows you to maximize your experience while seeking out other opportunities for funding.
Your home congregation: While it is not a requirement that your congregation provide financial resources for your education, they play an important role in helping us meet the need of the greater church beyond their doors. Inquire with your local congregation today!
Denomination: You should be in contact with your national and local church organizations to determine if they have a program for helping you fund your education. In the ELCA that assistance comes in the generous support to our general budget from church headquarters and various synods. ELCA candidates pursuing rostered ministry are also encouraged to apply for the ELCA Fund for Leaders Scholarship (recipients who attend Luther also receive stipend – see specialized scholarships for more information).
Others: There are many organizations that provide scholarship assistance to students pursuing a seminary education. Many of these might be right in your home community. Start researching opportunities – every contribution makes a difference!
The Office of Financial Aid works with and assists in making it possible for students to receive an education at Luther Seminary. If you have questions about applying for financial aid, scholarships, loans, completing the FAFSA, military/veteran benefits, or deferring your loans, please contact us.