Visitor Information
Housing and entertainment information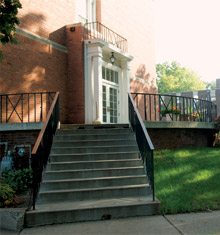 We are delighted to have you as a visitor to our campus.
The Admissions Office welcomes prospective students to campus and can provide housing and travel stipends for out-of-town visitors. Group admissions visits, led by youth ministers or college personnel, are also encouraged.
Attendees to Luther Seminary events make their own housing arrangements.
Local hotels and housingHere are some possibilities for housing near Luther Seminary. This list of accommodations was compiled for your information and does not reflect recommendations by Luther Seminary.
On-campus guest housingLuther Seminary has guest rooms that are available on a first-come, first-served basis. The rooms, which vary from single to quadruple occupancy, are located in Stub Hall, a dormitory located on campus. All rooms are not air-conditioned, and they have only single beds and most will share public bath facilities.
Note: On-campus housing is very limited for lifelong learning events. Campus short term housing is unavailable after April 30, 2020.
Area Food and Entertainment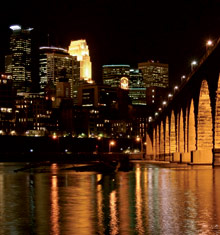 Luther Seminary cafeteria
Our cafeteria, always open to guests during normal business hours and featuring a rotating lunch menu, offers a convenient option for all your meals.  Make a point to check out the coffee shop as well!
Area restaurants
View this list of area restaurants including local establishments, international restaurants, national chains and delivery options.
Area entertainment
View entertainment options or pick up a CITYPAGES free magazine or a weekend edition of our local papers (Star Tribune or the Pioneer Press) at many locations to see what other events are happening in the Twin Cities during your stay.