Education
Th.D. (Harvard University, The Divinity School)
M.Div. (Yale University, The Divinity School)
Biography
Kathryn M Schifferdecker came to Luther Seminary as an assistant professor of Old Testament in 2006. Ordained in the Evangelical Lutheran Church in America in 2001, Schifferdecker was associate pastor for five years at Trinity Lutheran Church, Arkdale, Wisc., before coming to Luther.
Schifferdecker is a frequent contributor to workingpreacher.org, Word & World and the author of Out of the Whirlwind: Creation Theology in the Book of Job (Harvard University Press, 2008). She is currently writing a commentary on the book of Esther.
Featured Work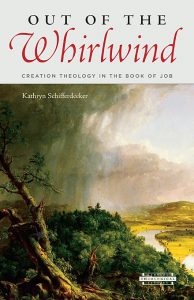 Out of the Whirlwind: Creation Theology in the Book of Job
Harvard University Press (October, 2008)
The book of Job is a complex, sophisticated treatment of the problem of undeserved suffering. It is also a sustained meditation on creation, on humanity's place in creation, and on God's ordering of creation. In this study, Kathryn Schifferdecker offers a close literary and theological reading of the book of Job—particularly of the speeches of God at the end of the book—in order to articulate its creation theology, which is particularly pertinent in our environmentally-conscious age. After all of Job's agonized questioning, God's answer does not directly address Job's questions about undeserved suffering or divine justice. Instead, the divine speeches take Job on a God's-eye tour of creation in all its beauty and complexity. In extraordinarily detailed and beautiful poetry, the divine speeches show Job that the world is radically non-anthropocentric, that there exist wild places and animals whose value has nothing to do with their usefulness to humanity, and that God delights in the freedom of God's creatures. This vision of the divine speeches enables Job to move out of despair into renewed participation in God's often-dangerous but beautiful world. This creation theology of Job, virtually unique in the Bible, has much to say to us today, as we struggle theologically and politically with the issues of environmental degradation and humanity's relationship to the natural world.