Thursday, January 18, 2018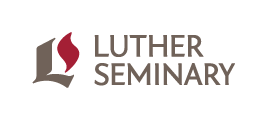 FOR IMMEDIATE RELEASE
Contact: Katie Langston, Associate Director of Internal Communications
klangston002@luthersem.edu | 651.641.3520
St. Paul, Minn.–Luther Seminary has received a grant of $999,999 through Lilly Endowment Inc.'s Thriving in Ministry Initiative. The funding will be used to establish a new program called Leadership for Faithful Innovation, which will create cohort-based learning communities for pastors, synodical/judicatory leaders, and lay leaders to re-imagine models of ministry that form Christian faith in the 21st century.
"This project is an important way we're living out our vision of leading faithful innovation for the Gospel of Jesus Christ in a rapidly changing world," said Robin Steinke, president of Luther Seminary. "We're committed to being on the leading edge of exploring ways forward for the church, so that leaders who graduate from Luther are equipped to serve in the world as it is now and in the future–not as it was in decades past."
The grant is directed by Luther faculty members Dwight Zscheile, associate professor of Congregational Mission and Leadership, and Rolf Jacobson, professor of Old Testament and The Alvin N. Rogness Chair of Scripture, Theology, and Ministry. Grant team members include Dawn Alitz, director of lifelong learning, and Michael Binder, adjunct professor. In their grant proposal, Zscheile and Jacobson noted that, as contrasted with decades ago, American culture is significantly less supportive today of Christian practices and participation in church life. As part of the grant program, cohort groups will integrate theology, innovation theory, and practice in community in order to discover breakthrough practices for faith formation.
Lilly Endowment's Thriving in Mission Initiative supports a variety of religious organizations across the nation as they create or strengthen programs that help pastors build relationships with experienced clergy who can serve as role models and mentors and guide them through key leadership challenges in congregational ministry.
Lilly Endowment is making more than $20 million in grants through the Thriving in Ministry Initiative.
Luther Seminary is one of 24 organizations taking part in the initiative. They represent diverse Christian communities, including Baptist, Brethren, Christian Church (Disciples of Christ), Episcopal, evangelical, Lutheran, Mennonite, Methodist, Roman Catholic and Quaker organizations, as well as interdenominational and non-denominational organizations. Many of the organizations are working to help clergy from multiple denominational traditions.
The Thriving in Ministry Initiative is part of Lilly Endowment's grantmaking to strengthen pastoral leadership in Christian congregations in the United States. This has been a grantmaking priority at Lilly Endowment for nearly 25 years.
"Many pastors are seeking role models and wise colleagues who can guide them through professional transitions and challenges encountered in particular ministry contexts," said Christopher L. Coble, Lilly Endowment's vice president for religion. "Our hope is that this grant to Luther Seminary will support a new wave of efforts that help clergy thrive and lead their congregations more effectively."
###
Lilly Endowment Inc. is an Indianapolis-based private philanthropic foundation created in 1937 by three members of the Lilly family – J.K. Lilly Sr. and sons J.K. Jr. and Eli – through gifts of stock in their pharmaceutical business, Eli Lilly & Company.  The Endowment exists to support the causes of religion, education and community development.  Lilly Endowment's religion grantmaking is designed to deepen and enrich the religious lives of American Christians.  It does this largely through initiatives to enhance and sustain the quality of ministry in American congregations and parishes.
Luther Seminary educates leaders for Christian communities across the country and globally. A leading innovator in theological education, Luther is committed to exploring cutting-edge approaches for Christian ministry, proclamation, and faith formation in a rapidly changing world.  As one of the eight seminaries in the Evangelical Lutheran Church in America (ELCA), Luther Seminary has educated more than one-third of ELCA pastors, lay professionals and leaders of many global Lutheran and ecumenical churches. For more information, visit www.luthersem.edu/