Wednesday, March 07, 2018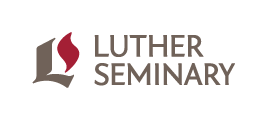 Robin Steinke, President of Luther Seminary, announced the appointment of two faculty members to leadership roles at the seminary.
Dwight Zscheile, Associate Professor of Congregational Mission and Leadership, has been appointed to the newly-created position of Vice President of Innovation, effective March 1, 2018. Dirk Lange, Professor of Worship and Fredrik A. Schiotz Chair of Missions, has been named Academic Dean and Vice President of Academic Affairs, effective July 1, 2018.
The Vice President of Innovation role was created in response to Luther Seminary's new vision statement, "The Holy Spirit calls Luther Seminary to lead faithful innovation for the sake of the gospel of Jesus Christ in a rapidly changing world." Zscheile will provide point leadership for Luther Seminary's efforts to accompany church partners and discover faithful new ways to innovate and express the gospel in a society that is no longer structured to support Christian faith formation as it once once.
"Dwight brings best practices of leadership, strategy, and design thinking from the secular world to a faith-based context," said President Robin Steinke. "He will work closely with the faculty and staff to foster renewed practices of close listening and testing new patterns, modes, and forms of educating leaders for Christian communities."
Dirk Lange has been elected to a three-year term as Academic Dean and Vice President of Academic Affairs. Lange's academic and ministerial work has been centered around liturgy in the lives of people, from his years as a brother of Taizé in the 1980s and 90s to his 13 years experience as a professor of liturgy, homiletics, and Lutheran confessions at Lutheran Theological Seminary at Philadelphia and Luther Seminary.
"Dirk brings a breadth of theological, pastoral, academic, and administrative experience to the role of Academic Dean," said Steinke. "We look forward to his leadership as we live into the new vision God has called us to."
Lange replaces Craig Koester, Professor and Asher O. and Carrie Nasby Chair of New Testament, as Academic Dean, whose three-year term ends in July. He will be returning to the classroom to teach.