Tuesday, July 10, 2018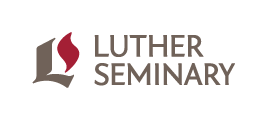 Luther Seminary has received the largest single donation in its history: a $21.4 million commitment to pilot an accelerated Master of Divinity program.
The program, which covers tuition and some living expenses for students, will launch in fall 2019. It enables students to complete their degrees more quickly while ensuring that they take on no new personal debt.
Dean Buntrock, the founder and former chairman and CEO of Waste Management, Inc., and long-time benefactor of Lutheran higher education, made the donation covering the five-year pilot program. The donation includes a year of planning and resources to add faculty and staff.
"This pilot project is designed to inspire and support innovative leadership development churchwide," Buntrock said. "It will attract exceptional candidates from across the nation who show potential to be spiritually strong, theologically faithful, and entrepreneurially innovative. The outcomes will lead to further church leadership innovation for years to come. It is also my hope that others in the church will step up and ensure the long term and broad sustainability of education for our church. "
Buntrock's gift builds on Luther's new vision, new curriculum and, starting in fall 2018, the new Jubilee full tuition scholarship for all Master of Divinity and Master of Arts students admitted to Luther Seminary.
"This transformative investment by Dean Buntrock promotes game-changing innovation in educating church leaders, ultimately serving the Evangelical Lutheran Church in America and church bodies across the nation," said Rev. Dr. Robin J. Steinke, president of Luther Seminary.  "Luther Seminary's new vision calls us to undertake exactly this kind of leadership formation, embedded within some of the most adaptive congregations we serve."
Students enrolled in this newly designed Master of Divinity will work through the curriculum year-round while completing concurrent part-time congregational internships that provide high-impact learning experiences through real-world application. They will receive full-tuition scholarships, living expense stipends, books and other learning materials, computer software, and travel expenses for immersion experiences. They also will be paid for their internships in accordance with ELCA standards. In addition, by reducing the time spent in seminary, students will realize a significant savings in living expenses, estimated at more than $100,000 per learner.
"Identifying, inviting, equipping, and supporting leaders is one of the highest priorities for our work in the ELCA," said Presiding Bishop Elizabeth A. Eaton, who launched the ELCA Leadership Initiative in November 2016. "We are thankful for Dean Buntrock's generous investment in Lutheran theological education and the benefits this innovative pilot program will have across the church."
Founded in 1869 by Norwegian Lutheran immigrants, Luther Seminary currently educates nearly 40 percent of the ELCA's pastors and church leaders, provides continuing education to more than 3,000 pastors each year, and supports more than 50,000 pastors every week through our Working Preacher digital resource.
Our vision is this: the Holy Spirit calls Luther Seminary to lead faithful innovation for the sake of the Gospel of Jesus Christ in a rapidly changing world.