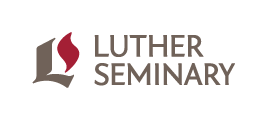 For immediate release
(St. Paul, Minn.) – Luther Seminary has received a $1,463,800 grant from Lilly Endowment Inc. to test interventions that will help pastors and congregations deliberately reshape congregational life by engaging in ministries that resonate more deeply with the presence of God in their daily lives. This focus on resonance seeks to open congregations and pastoral identity to transcendence and offer compelling narratives of good life shaped by divine action. 
The project is directed by Andrew Root, professor and Carrie Olson Baalson Chair of Youth and Family Ministry at Luther Seminary, and builds directly off of his three-volume project, Ministry in a Secular Age, published by Baker Academic. 
"Root exemplifies the importance of faculty thought leadership, research, and writing during this time when people are longing for making meaning," said Robin Steinke, president of Luther Seminary.
As attendance at many churches declines, said Root, "pastors feel the pressure to make their churches more relevant in order to attract new parishioners. This research asks, 'What if the problem is not a need for relevance but a need for resonance?'"
Inspired by Charles Taylor, sociologist Hartmut Rosa proposes that, while modernity values fast, efficient action to obtain what someone wants, there is another form of action – "resonance" – which connects people to a sense of the good life. Painting a landscape can be a resonant activity.  
Among the grant's many activities, the major will be the creation of two "resonance groups," each consisting of nine mid-career and three late-career pastors. These groups will provide a peer learning community of support, and group members will engage in experiments with resonant action. In their second year, group members will receive subgrants to encourage them to create a new practice or change an existing one for resonance.
Besides Root, the project team includes associate director David Wood, senior minister of Glencoe Union Church.
Media Contact: Gita Sitaramiah, Director of Public Relations and Internal Communications
Office: 612.330.1476  
About Lilly Endowment Inc.
Lilly Endowment Inc. is an Indianapolis-based private philanthropic foundation created in 1937 by J.K. Lilly Sr. and sons Eli and J.K. Jr. through gifts  of stock in their pharmaceutical business, Eli Lilly & Company. Although the gifts of stock remain a financial bedrock of the Endowment, it is a separate entity from the company, with a distinct governing board, staff and location. In keeping with the founders' wishes, the Endowment exists to support the causes of religion, education and community development. The Endowment funds significant programs throughout the United States, especially in the field of religion. However, it maintains a special commitment to its hometown, Indianapolis, and home state, Indiana. The principal aim of the Endowment's grantmaking in religion is to deepen and enrich the lives of Christians in the United States, primarily by seeking out and supporting efforts that enhance the vitality of congregations and strengthen their pastoral and lay leadership. 
About Luther Seminary
Luther Seminary educates leaders for Christian communities across the country and around the world. An innovator in theological education, the seminary is committed to exploring leading-edge approaches for Christian ministry, proclamation, and faith formation in a rapidly changing world. As one of the seven seminaries in the Evangelical Lutheran Church in America, Luther Seminary has educated more than one-third of ELCA pastors, lay professionals, and leaders of many global Lutheran and ecumenical churches. Learn more at luthersem.edu.