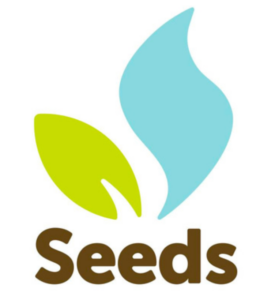 The Seeds Project is proud to announce another diverse group of participants for its 2023 fellowship. Representing a variety of racial and ethnic identities, geographic contexts, denominational affiliations, and life experiences, these 16 fellows will come together for 10 months of coaching and collaboration with the goal of accelerating the impact of their ministry.
In addition to pastors, authors, scholars, and non-profit leaders, this year's fellowship will also include a crossfit instructor, a dancer, a community organizer, and a performance artist.
"Diversity has always been an important value for The Seeds Project," says Dee Stokes, Ed.D., project director. "We are excited to lean into the diversity of this year's fellows because we believe that is the key to learning and growth. In an age of continued polarization and division, Seeds offers an opportunity for bridge building and relating for folks with a variety of experiences who all share a common passion for innovative disciple making."
For three years, The Seeds Project has been connecting ministry entrepreneurs with resources and relationships to encourage, inspire, and challenge them.
"Being an entrepreneurial leader is a challenging and lonely endevour," says Josh Linman, alumnus and program coordinator. "And that is especially true in the faith world. Seeds offers the chance to relate with other outside-the-box thinkers for encouragement and idea sharing."
The 2023 Seeds Fellows include:
Ricki Chen—Co-Executive Director, Servant Partners Vancouver, Canada
Michael Davis—Executive Director, Youth for Christ, Seattle, WA
Dallas Flippin—Pastor, First Baptist Church, Jackson, MI
Gail Goldsmith—Rector, Trinity Episcopal Church, Lynchburg, VA
Julie Hoplamazian—Founder, Faith on Pointe, New York, NY
Timogi Jackson—Owner, The Timogi Empowerment Network, Lexington, NC
Shani McIlwain—Pastor, Author, Podcast Host, Washington, D.C.
Samantha Nelson—Founder, Brave Girl International, Atwater, MN
Rory Philstrom—Dungeon Master Pastor, Bloomington, MN
Melva Sampson—Creator, Pink Robe Chronicles, Winston-Salem, NC
Rev. LaDonna Sanders Nkoski—Founder, The Gathering Chicago Global, Chicago, IL
Nikki Taylor—Pastor, Yellow Door House, Greensboro, NC
Mark Vorenkamp—Pastor, Revolution Church Online, Lansing, MI
Alejandra Williams—Co-founder, HeavenSent Foundation, St. Ann, Jamaica
Bryan Willkom—Founder, JesusFit, Fall Creek, WI
The Seeds Project is an accelerator for Christian ministry entrepreneurs. Launched and facilitated by Luther Seminary's Faith+Lead initiative, this fellowship supports the work of Christian innovators who are focused on helping spiritual seekers and everyday disciples discover the difference Jesus makes in everyday life. In three years, the fellowship has supported 57 entrepreneurial leaders with hundreds of hours of coaching, numerous training webinars, and 5 in-person retreats. Learn more at faithlead.org/seeds.