A living history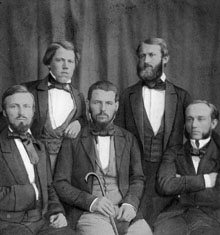 The Luther Seminary Archives holds two major collections. The founding collection is the archive of Luther Seminary and its precursors, Augsburg Seminary, the Hauge Synod School, Red Wing Seminary and Northwestern Lutheran Theological Seminary.
Since 1988, the Luther Seminary has also held the Archives of ELCA Region 3, along with records of many of the precursor church bodies of the synod.  In addition, Luther Seminary is pleased to hold a number of special collections.
Records in the ELCA Region 3 collection date from 1843 and cover church communities in North Dakota, South Dakota and Minnesota, with additional material from Wisconsin and Iowa. Records on these church bodies is voluminous: nearly 15,000 linear feet of records. Many of the materials are in the various languages of the founding church groups.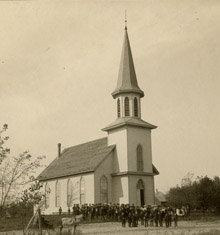 Among the precursors to the present church were the Norwegian Synod, the Lutheran Free Church, the Evangelical Lutheran Church, and a number of smaller church bodies. Sizable documentation also exists for inter-Lutheran cooperation and for numerous prominent individuals, whose personal papers are also deposited in the Archives.
The current shape of the collection has been formed by the contributions of historical materials from numerous congregations and individuals. Document donations are always welcome and appreciated. Please contact us if you have contributions or questions.